Valley Water Services
Since 1999, we have been providing comprehensive water treatment services to residential, commercial, industrial, and municipal systems throughout Sullivan, Northern Orange, Ulster, Delaware, Eastern Wayne, and Pike counties. Our experienced staff is specially trained to identify and remediate every customer's individual water treatment issues, providing an efficient, cost-effective system for ongoing water cleanliness that lasts.
---
Why Choose Valley Water?
Save money on service and replacement of expensive equipment like water heaters, boilers, dishwashers, etc. from hard water or iron contamination
No more bottled water! Our systems will provide clean, polished drinking water
We provide safe, bacteria-free water! Quality studies typically find that 20 – 40% of wells are contaminated with E.coli or coliform bacteria
We provide quality equipment with a 5+ warranty
Knowledgable & friendly staff
Customer satisfaction is paramount!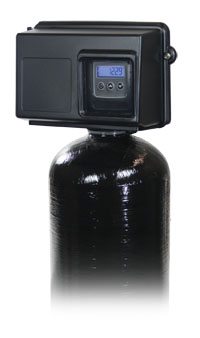 ---
Our Services at a Glance
When you partner with Valley Water Services, you can rest easy knowing your water treatment system is in good hands. We provide:
Free Water Quality Analysis: We will analyze for the most common type of well issues.
Maintenance & Service: With extensive knowledge in all phases of water treatment, our staff is dedicated to resolving your water quality problems and delivering a system that is perfectly suited to your specific needs.
Equipment & Installation: From iron & sulphur removal systems to water softeners, we only provide the highest quality products from proven manufacturers at an extremely competitive price point.
Water Sampling: As part of our sampling, we'll look for common forms of contamination including Coliform bacteria, E. Coli bacteria, Nitrate, and more.
Well Capacity Testing: Having a properly sized pump is important to having constant and adequate water flow from your well, and is crucial in ensuring longevity in your system.
Well Chlorination: A necessary service when either iron bacteria or mineral buildup is beyond acceptable levels. While well chlorination is not a permanent solution, it can mitigate offensive odors and reduce mineral buildup.
Callicoon, Middletown, Liberty, Port Jervis, Monticello, Honesdale, Rock Hill, and Woodbourne